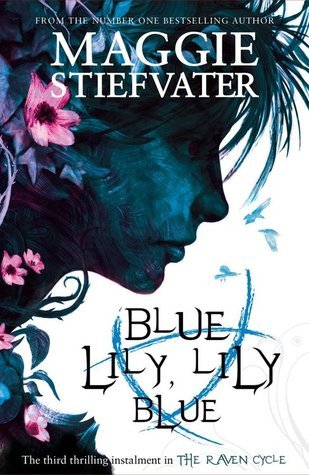 Author: Maggie Stiefvater
Pages: 464
Publisher: Scholastic
Format: Paperback
My Rating: 5 out of 5 stars
Summary (from Goodreads): There is danger in dreaming. But there is even more danger in waking up.
Blue Sargent has found things. For the first time in her life, she has friends she can trust, a group to which she can belong. The Raven Boys have taken her in as one of their own. Their problems have become hers, and her problems have become theirs.
The trick with found things though, is how easily they can be lost.
Friends can betray. Mothers can disappear.
Visions can mislead. Certainties can unravel.


---
My Summary: Maura has been missing for almost a month, and all she left behind was a cryptic note. With no way to know her plans or reach her, Blue has been doing the only thing she can: soldiering on with her Raven Boys.
But things have changed: they are no longer the easy-going gang of teens on a quest for a legendary treasure. Now, their success could mean the difference between life and death.
Secrets abound ... but is it really a secret if the people you're keeping it from already know what you're hiding?
My Thoughts: No spoilers here, guys, but you NEED to get your hands on a copy of Blue Lily, Lily Blue. That's all I'm sayin' - if you take one thing away from this review, let it be the knowledge that you need to read this book.
All our favourites are back in this third installment of my favourite YA series. There were more than a few scream-worthy moments, and a fair share of those high-tension scenes that we've come to love. Every chapter pulled me deeper, leaving me unable to put it down for even a moment. I'm proud to say I finished this book in a little over five hours and flipped back to the beginning to start again.
It was, without a doubt, my favourite of the series so far.
As usual, each character managed to capture a little piece of my heart. My favourite of this installment was probably Blue, but Gansey was a close second. I loved every moment of their interactions, and I'll be eagerly awaiting the final installment for reasons.
Final Thoughts: If you haven't already (which, come on, you probably have already) you need to get yourself to the nearest bookstore and pick up a copy of Blue Lily, Lily Blue.