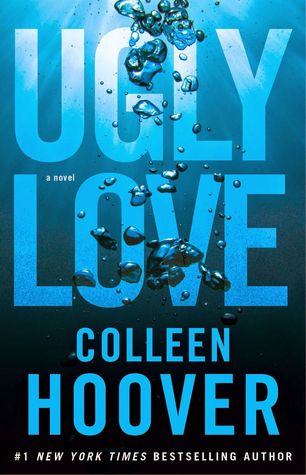 Author: Colleen Hoover
Pages: 322
Publisher: Atria Books
Format: Paperback
My Rating: 4 out of 5 stars
Summary (from Goodreads): When Tate Collins meets airline pilot Miles Archer, she doesn't think it's love at first sight. They wouldn't even go so far as to consider themselves friends. The only thing Tate and Miles have in common is an undeniable mutual attraction. Once their desires are out in the open, they realize they have the perfect set-up. He doesn't want love, she doesn't have time for love, so that just leaves the sex. Their arrangement could be surprisingly seamless, as long as Tate can stick to the only two rules Miles has for her.
Never ask about the past.
Don't expect a future.
They think they can handle it, but realize almost immediately they can't handle it at all.
Hearts get infiltrated.
Promises get broken.
Rules get shattered.
Love gets ugly.
---
My Summary: Tate didn't know what to except when she decided to move in with her brother after a bad break-up. She figured she'd stay for a few months, get back on her feet while she finished up her master's in nursing, and find her own place when she was ready.
She wasn't expecting to fall in love.

She definitely wasn't expecting to meet someone like Miles.
Their attraction is powerful and immediate, but both know it's a bad idea to get involved. They make a compromise: they use each other for sex. Nothing more.
Until things start to spiral out of control, and neither Tate or Miles can pretend that all they want from one another is sex. But what's holding Miles back? And can Tate break it off before she ends up with a heart broken beyond repair?
My Thoughts: Colleen Hoover, why do you enjoy doing these things to me?
This is such a hard book to review because it is so packed with emotion. My heart was in a vice-grip from start to finish, and I kept hoping that everything could just work out all right in the end. I loved the complexity of Miles' back-story, and the way that everything about him was revealed bit by bit.
And what I really loved was the way Hoover shows us - in vivid detail - the gritty, ugly, painful side of love. This was not an easy read in any way, and not the type of romance that makes you go "awww!". This is a book about love and when it's okay to walk away.
A usual, Hoover's characters were extremely realistic and complex. Although I sometimes found myself cringing at their decisions, they were things that made sense in the context of the relationship. And although neither main character was perfect, they made a good fit for one another.
Final Thoughts: I recommend this novel to fans of Colleen Hoover and anyone looking for a new adult romance with a bit of emotional depth.