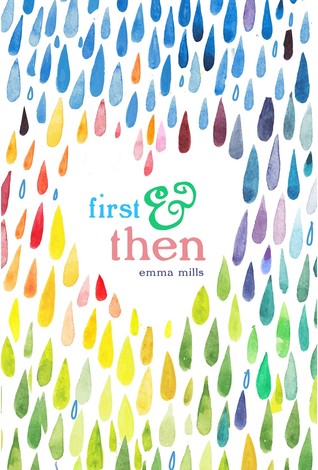 Author: Emma Mills
Pages: 272
Publisher: Henry Holt & Co.
Format: Hardcover
My Rating: 4 out of 5 stars
Summary (from Goodreads): Devon Tennyson wouldn't change a thing. She's happy watching Friday night games from the bleachers, silently crushing on best friend Cas, and blissfully ignoring the future after high school. But the universe has other plans. It delivers Devon's cousin Foster, an unrepentant social outlier with a surprising talent for football, and the obnoxiously superior and maddeningly attractive star running back, Ezra, right where she doesn't want them first: into her P.E. class and then into every other aspect of her life.


---
My Summary
: Devon is perfectly happy with her perfectly average life. She has a best friend who she's been in love with for years, two loving and doting parents, and absolutely no idea what she wants to do after high school. But no rush - Devon's sure everything will fall into place by the end of the year.
That is, until her cousin Foster arrives. He's everything Devon isn't: a genius, geeky, and extremely socially awkward. Devon thinks she'll have to protect Foster from the cruel jokes of her fellow peers - and she's right - but everything changes the day that Foster shows he knows more about playing football than how to calculate the velocity of the ball.
To get Foster ready for the upcoming season, star running back Ezra is recruited to get him into shape. And what begins as a reluctant truce with her cousin's mentor soon grows into something Devon never expected: something a lot like love.
Can Devon and Ezra make it work, or will conflicting priorities and huge misunderstandings end the relationship before it even begins?
My Thoughts: This is one of those books that I just had to hug after I was finished reading. Devon and Foster were such likable characters, and Ezra had a great heart (seriously, can I get one of my own?). I was so surprised to find out that this novel was actually written by one of my favourite YouTubers, only realizing it after I'd finished.
The writing alone was enough to make me fall in love with this novel. Devon's voice was so clear and relatable, and I love the retelling aspect of the story: much like in P&P, I was rooting for Devon and Ezra to just hurry up and declare their intense undying love for one another. Ezra himself was very well-written and complex, and I loved the dynamic between him and Devon.
This was one of those novels that I couldn't put down. It was glued to my hand from the moment I flipped the first page, and I only put it down once I'd read every last word. Mills' writing is addictive, and saying goodbye to Devon, Ezra, and Foster felt like leaving behind a few really great friends.
Final Thoughts: I look forward to more from Emma, and I recommend First & Then to anyone who is a fan of contemporary YA, romance, and - of course - Sarah Dessen. Check out Emma's YouTube channel "How to Adult" for some great how-to videos and amazingly helpful advice!